THIS MAN HAS CAPTURED THE ATTENTION OF PLACES SUCH AS
'RIPLEY'S BELIEVE IT OR NOT' AND SEVERAL OTHER BIG NAME NEWS CHANNELS.
YOU ARE ABOUT TO SEE EXACTLY HOW HE WAS ABLE TO CHANGE THE LOTTERY WORLD FOREVER.  PLEASE PUT YOUR PHONE ON SILENT AND PAY CLOSE ATTENTION. 
It all started for Richard Lustig in Orlando, Florida.  Just like everybody else, he had dreams of winning it big from the lottery. And just like everyone else... he'd win a few bucks here and there, but nothing to write home about.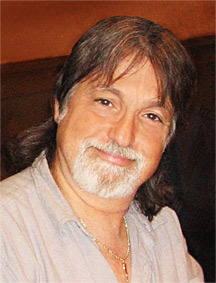 Rather than settle for losing each time... he began trying and experimenting with different ways that could put the odds in his favor. He was constantly learning about every lottery game, the odds for each game, and the best strategy to approach each game.  
Which led him to finding the games with the best odds and taking advantage of those games, while NEVER giving up in the process.
As he kept increasing his methods, his first big breakthrough came when he won his first lottery game grand-prize of $10,000! Shortly after that, using the same method...
he won his second lottery game grand prize.
And it didn't just stop there!
When he won his third and fourth lottery game grand prize…he knew he had developed a method that really worked.
That's right.... He won TWO Florida Fantasy 5 grand prizes worth $73,658.06 and $98,992.92 respectively.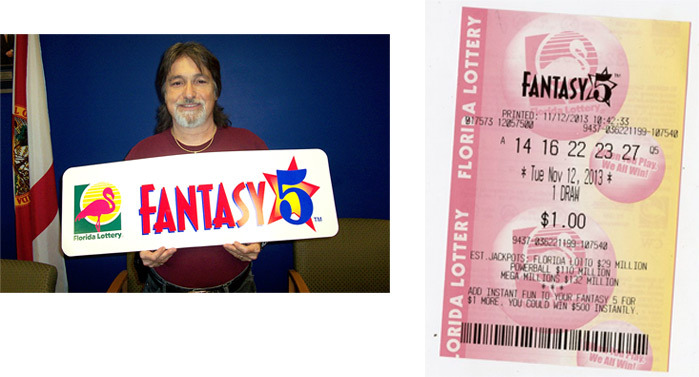 Along with hitting a Florida Mega Money grand prize worth a whopping $842,152.91!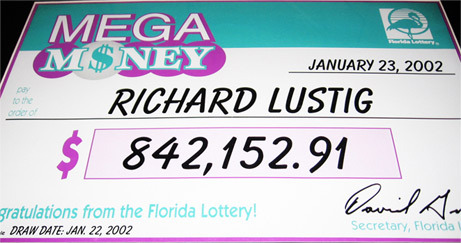 Just those three grand prizes alone were worth over a million dollars!
Lustig went on to win a record-breaking total of 7 Lottery Game Grand Prizes.  He has also visited the Florida lottery office 23 times (where they knew him VERY well) to cash in prizes too large to cash at gas stations...pocketing millions of dollars all thanks to the lottery.
Because of his rare feat of winning 7 Lottery Game Grand Prizes, Ripley's Believe it Or Not... featured Lustig at their Orlando museum, recognizing him as the ONLY repeat 7-time lottery game grand prize winner in the world.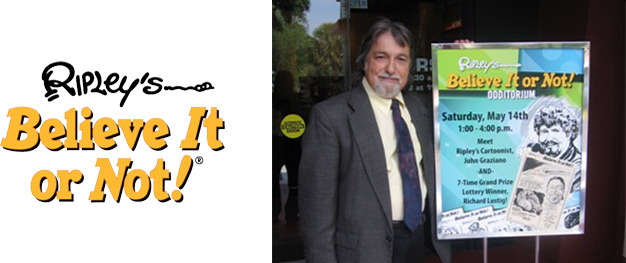 Did the lottery change Richard's life?  Let's let you be the judge…
Richard even started to receive calls from superstars such as Robin Roberts at Good Morning America:
Did his strategy actually work?  Well, look at what happened when Richard was on the Rachael Ray show:
Heck, even Mike Tyson, one of the world's most respected and violent boxers grew fond of Richard because of his unique skill
So what made Richard win so much on a game that is supposed to be so random?
He constantly studied every game possible and found games that had the best odds.  He did everything he could to put the odds in his favor.
He never gave up... and it paid off big time for him:
Richard's sole purpose the last 10 years has been to teach lottery players all over the world how to increase their chances of winning. He has been flown all over the world and has written multiple books.
He has created more verified winners then we could possibly list here.
We have created a "Hall of Fame" link on the bottom of this website with emails and emails of verified customers over the years who have written in to us that they have won using Richard's strategies and secrets. He has had some really big winners but it's important to remember that winning can take time, and any website that tells you otherwise is lying to you.
Richard dedicated his life to teaching people how to play every lottery game in the USA and world with smarts using tips and strategies he learned.
This is why he has been featured on some of the most legitimate news networks in America and in the world. He is well respected by Ripley's Believe it Or Not, the Today Show, Good Morning America, and news organizations all over the world.
Here is just a partial list of where Richard has appeared: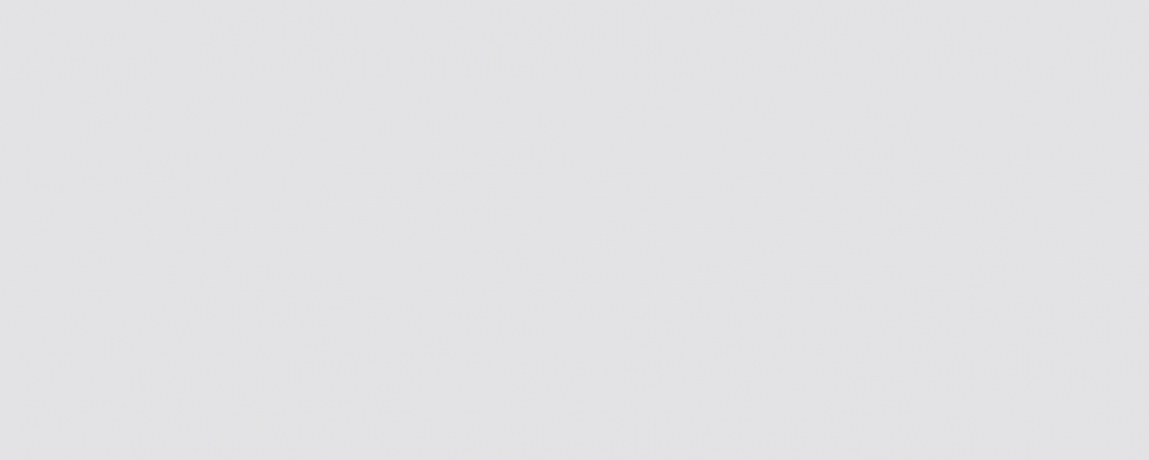 As you can see, news organizations all over the world looked at Richard as their "go to" guy for lottery tips, secrets, and strategies. This is a man who has dedicated his life to the lottery and to helping the common man.
The only way you can increase your odds is by learning every strategy, tip, secrets, and simple mathematics Richard has learned through years of trial and error of playing literally every game offered.
Richard teaches you to play with smarts, and not with greed. If you're looking for a get rich quick scheme then please exit this video now and go to another website that will feed you the "dream" you want to hear. But just please don't say I didn't warn you. Remember the saying "if it's too good to be true, it probably is" and that's just the cold hard truth.
But if you're ready to learn everything a real 7 time lottery game grand prize winner has learned and wrote through years and years of trial and error then get ready…